September 21-25, 2020 • Virtual & Augmented Reality Event
Agenda
(all times Eastern Daylight Savings)
Welcome to the New Reality
What does the New Reality look like for your firm, your clients, and your communities? How are these changing, and how will they continue to change? What are the implications for your firm and the broader industry?
Bigger than the pandemic?
Industry disruptors, trends, and changes – which ones are being accelerated by the crisis and which are being supplanted by it.  How are you leaning into these changes?
Innovating in uncertain times
Prior to the pandemic, the pursuit of innovation was top of mind for CEOs who were looking to invest in new technologies and to find new ways of working and engaging with clients and talent. Since March, we have seen a new kind of "forced innovation" in the A/E industry as firms react to the New Reality. What does innovation mean now for your firm, why is it critical, and how can you create an environment for it in the New Reality?
Preparing next-generation leaders to lead in the New Reality
How will you prepare your "risers" to build an organization that hires, develops, and retains great people, provides ever-increasing value to clients, and delivers sustainable, profitable growth during this unprecedented time? How is transition and succession planning different in a world where inter-personal interaction is more limited and traditional social opportunities to build relationships (ball games, dinners, etc.) are problematic?
What about YOU? Is it even lonelier at the top for today's CEO?
What does it take to be a successful leader in the New Reality?  How will you handle the opportunities and challenges that come your way? Do you need an entirely new leadership toolbox? Are younger CEOs better equipped to navigate the tech- and data-driven New Reality? How do you intend to take care of all the concerns of the firm while also improving yourself?
Meet "in-person"
Beyond the highly interactive themed discussions, at the end of each session during CEO Week, you'll network with your peers "face-to-face" in one of our fantastic, custom-designed event forums. You'll have ample opportunity to work the room and meet other CEOs who face the same challenges you do in this once-in-a-lifetime era.
REGISTRATION FEE
CEO Week FULL PASS
all 5 sessions
For the best deal, register for the FULL PASS
$2500
$2000
Early Bird Pricing Runs Through Aug 28
CEO Week DAY PASSES
individual sessions
Select DAY PASSES to fit interests and schedule
$750/each
$500/each
Early Bird Pricing Runs Through Aug 28

10% off for all Morrissey Goodale PLUS
All-Access Members.
Hurry! Sessions limited to 50 CEOs!
"The 2019 Morrissey Goodale CEO forum was the third for me and each one gets even better than the last. The interactive format and the quality of the attendees makes it a learning experience and networking event that can't be matched."
Michael D. Carroll, Chairman of the Board
CHA Consulting (Albany, NY) ENR #50
"This event exceeded my expectations. The peer roundtables discussing industry issues and strategies to navigate them was invaluable."
Jim Canfield, President/CEO
WithersRavenel, Inc. (Cary, NC) ENR #428
What People Say
"Kudos to Mick, Mark and the entire M&G team for hosting an outstanding event. Great opportunity to network and share common concerns with other industry leaders in such a unique venue made for a productive yet pleasant use of our time together. I would definitely recommend it to any company executive looking for an opportunity to mingle with other industry…

John Bologna

CEO/President, Coastal Engineering Company

"The open dialogue and exchange of ideas is good for our industry. I appreciate the way Mick and Mark facilitate the session."

Sam McCachern

CEO & President Thomas & Hutton, (Savannah, GA)

"The whole event was refreshingly different, right from the start with the reception hosted by Mick Morrissey and Mark Goodale the evening prior to the actual seminar. It allowed for the CEOs of various organizations—along with their spouses—to mingle in an informal setting to set the stage for a more structured seminar the following day. The seminar itself was very…

Sanjay Agrawal

President AG&E Structural Engenuity (Addison, TX)

"Mick and Mark consistently assemble a diverse group of highly engaged leaders for the annual CEO event.  It is time well spent at a unique venue discussing today's relevant topics with other CEO's and creating meaningful friendships within our A/E/C industry."

Brian Curtin

President & CEO, Chairman, BRPH Architects & Engineers (Melbourne, FL) ENR #231

"This was a relaxing and open environment for CEOs of firms large and small to get together and discuss common challenges and opportunities they each confront. The number of attendees, the setting and facilitation made for some great, candid conversation—great job."

Chuck Padera

President/CEO (former), Kleinschmidt Associates (Pittsfield, ME)

"Great opportunity for networking and exchanging ideas with other CEOs."

Ernesto Aguilar

President & CEO, Ardurra (Tampa, FL) ENR #263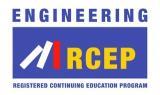 ENGINEERING REGISTERED CONTINUING EDUCATION PROGRAM
Earn 7.00 Professional Development Hours
Morrissey Goodale has met the standards and requirements of the Registered Continuing Education Program. Credit earned on completion of this program will be reported to RCEP. Certificates of Completion will be issued to all participants. Complaints regarding registered providers may be sent to RCEP at www.RCEP.net.