September 10-11, 2020 • Massachusetts Institute of Technology • Cambridge, MA
In keeping with our core value of continuous improvement, the CEO Innovation Forum agenda evolves every year based on feedback from our guests and changes in the market. This year the focus is on thought-provoking conversation and interaction around innovation in the AEC industry, emerging industry trends, critical market drivers, and evolving best practices.
Welcome Reception at the MIT Museum
265 Massachusetts Avenue, Building N51 Cambridge, MA 02139
Registration & Breakfast at MIT Samberg Conference Center
Overlooking the Charles River and Boston Skyline
50 Memorial Drive, Cambridge, MA 02142
Welcome and Introductions
Think Tank #1
Assessing game-changing industry trends and disruptors
Lunch overlooking the Charles River and Boston Skyline
Think Tank #2
Exploring transformational innovations and best practices
Think Tank #3
Evolving role of the A/E CEO
Closing reception – overlooking the Charles River
REGISTRATION FEE
Attendee ………. $1,750
To guarantee your place, register today.
"The 2019 Morrissey Goodale CEO forum was the third for me and each one gets even better than the last. The interactive format and the quality of the attendees makes it a learning experience and networking event that can't be matched."
Michael D. Carroll, Chairman of the Board
CHA Consulting (Albany, NY) ENR #56
"This event exceeded my expectations. The peer roundtables discussing industry issues and strategies to navigate them was invaluable."
Jim Canfield, President/CEO
WithersRavenel, Inc. (Cary, NC) ENR #451
What People Say
"Kudos to Mick, Mark and the entire M&G team for hosting an outstanding event. Great opportunity to network and share common concerns with other industry leaders in such a unique venue made for a productive yet pleasant use of our time together. I would definitely recommend it to any company executive looking for an opportunity to mingle with other industry…

John Bologna

CEO/President, Coastal Engineering Company

"The open dialogue and exchange of ideas is good for our industry. I appreciate the way Mick and Mark facilitate the session."

Sam McCachern

CEO & President Thomas & Hutton, (Savannah, GA)

"The whole event was refreshingly different, right from the start with the reception hosted by Mick Morrissey and Mark Goodale the evening prior to the actual seminar. It allowed for the CEOs of various organizations—along with their spouses—to mingle in an informal setting to set the stage for a more structured seminar the following day. The seminar itself was very…

Sanjay Agrawal

President AG&E Structural Engenuity (Addison, TX)

"Mick and Mark consistently assemble a diverse group of highly engaged leaders for the annual CEO event.  It is time well spent at a unique venue discussing today's relevant topics with other CEO's and creating meaningful friendships within our A/E/C industry."

Brian Curtin

President & CEO, Chairman, BRPH Architects & Engineers (Melbourne, FL) ENR #219

"This was a relaxing and open environment for CEOs of firms large and small to get together and discuss common challenges and opportunities they each confront. The number of attendees, the setting and facilitation made for some great, candid conversation—great job."

Chuck Padera

President/CEO (former), Kleinschmidt Associates (Pittsfield, ME)

"Great opportunity for networking and exchanging ideas with other CEOs."

Ernesto Aguilar

President & CEO, Ardurra (Tampa, FL) ENR #272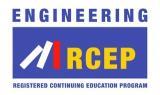 ENGINEERING REGISTERED CONTINUING EDUCATION PROGRAM
Earn 7.00 Professional Development Hours
Morrissey Goodale has met the standards and requirements of the Registered Continuing Education Program. Credit earned on completion of this program will be reported to RCEP. Certificates of Completion will be issued to all participants. Complaints regarding registered providers may be sent to RCEP at www.RCEP.net.