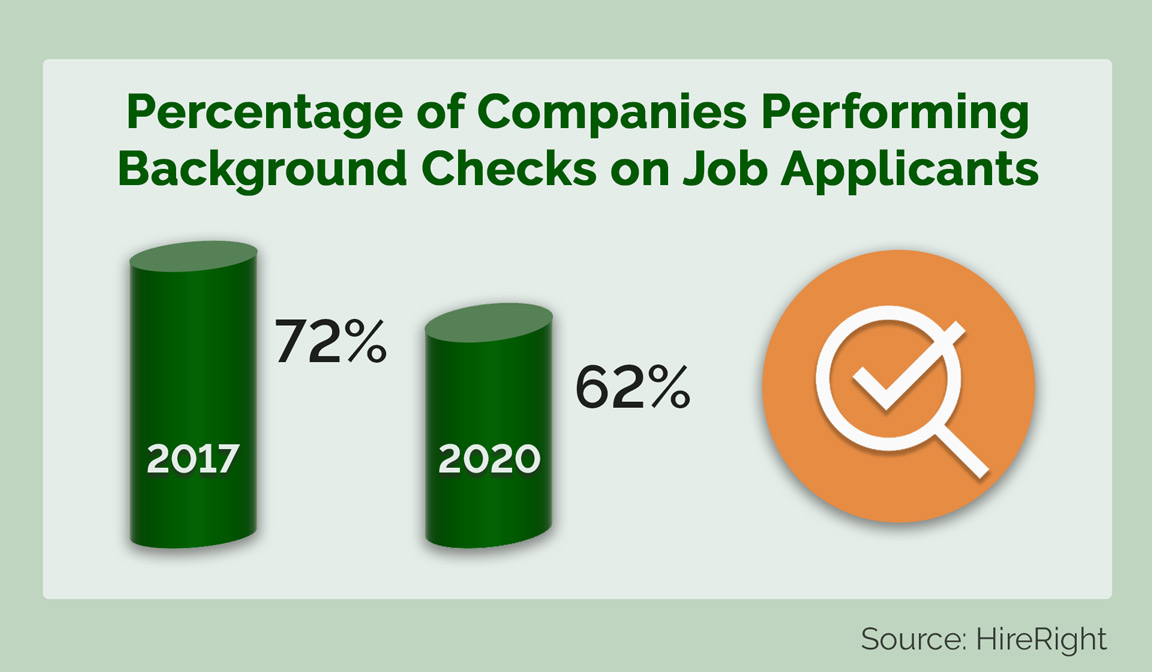 Reference Checks Face Declining Relevance
Although job references took on increasing importance when the coronavirus pandemic curtailed face-to-face interviews, an April 2021 Wall Street Journal article reported that reference checks have become less important in the hiring process in recent years. Reference checks, of course, have always had an inherent flaw in that job candidates self-select their reviewers. Odds are low that candidates will choose anyone other than those they know will give a glowing appraisal. The article reported that it's now standard practice for jobseekers to not only omit job references on résumés but also the stock line "references available upon request." Job coaches are instead encouraging applicants to list their references on LinkedIn. What's clear is that the majority of employers who do check references need to be more thorough with their questions. A 2019 study published in the International Journal of Selection and Assessment found that 51% of employers conducting reference checks never discussed areas where job candidates had room for improvement. Nearly 20% never discussed candidates' areas of strength either. Employers who continue to perform reference checks are encouraged to ask for detailed examples of how applicants performed in specific scenarios, how they solved problems they encountered, and how they achieved a cultural fit in their previous positions.
Can You Ask Job Applicants if They Are Vaccinated for COVID-19?
Just as employers are legally permitted to require COVID-19 vaccinations in the workplace as long as there are accommodations for medical conditions or religious beliefs, employment law experts say that in most instances companies are permitted to ask job seekers if they are vaccinated—but they need to do so carefully in order to minimize legal risks. The U.S. Equal Employment Opportunity Commission has issued guidance that employers may make a simple inquiry about the COVID-19 vaccination status of workers without violating the Americans with Disabilities Act because it's unlikely to elicit information about a disability prior to a job offer. Employment law firm Fisher Phillips advises employers to be as transparent as possible and state in job postings that the firm requires vaccination for employment with reasonable accommodations for valid medical or religious reasons. This should save time in the hiring process by winnowing out most unvaccinated job seekers. A strict yes-or-no box regarding vaccination status is preferable to asking about it during a job interview, which carries a legal risk that the job applicant could reveal medical, religious, or disability information protected under federal law. Follow-up questions, such as asking why an applicant is unvaccinated, ventures into murky legal waters. Firms should ensure that local or state laws, such as the one enacted in Montana this past spring, do not prohibit employers from requiring the disclosure of vaccination status. Companies should only be asking about applicants' vaccination status if they are doing so for their current workforce, and hiring managers need to keep in mind that employment decisions based solely on applicants' vaccination status could trigger discrimination lawsuits.

Business Manager/CFO
Virginia
A growth-oriented professional who can enhance and capitalize on a well-established, motivated, efficient, and successful corporate management team.

Call the Morrissey Goodale Executive Search team today!
Lisa Elster
Executive Search Director
508.758.0191

As an outsourced AEC operations executive, Mark Sheeran empowers firm leaders to elevate and focus on generating ideas, big relationships, and being the visionaries they were meant to be.
• Connect vision with execution today
• Drive focus, cadence, and communication
• Remove barriers and obstacles to execution

CHIEF FINANCIAL OFFICER
Greensboro, NC: 20+ years of experience.
Oversees accounting, HR and IT for a 400 person firm. Takes a collaborative and strategic approach.

CEO/COO/Board Member
Anywhere in U.S.: 25+ years of experience.
Strength in working with high growth and turnarounds for energy transmission, civil and structural services firms.

CHIEF OPERATIONS OFFICER
East Coast/Midwest: 25+ years experience.
Mergers & Acquisitions, integrations and high growth specializing in growing consulting services.

SENIOR STRUCTURAL/PROJECT MANAGER
Orlando, FL: 25+ years of experience.
Professional Engineer experienced in I-Beam and steel bridges in District 4 & 5, project management and business development.

CHIEF STRATEGY OFFICER
Chicago, IL: 25+ years of experience.
A leader of projects, process improvement, and problem solving with a background in engineering and project management.

ENVIRONMENTAL DIVISION MANAGER
Denver, CO: 25+ years of experience.
Environmental Engineer with a background of strategic planning, P&L management, and program management.
AEC Industry Events
Morrissey Goodale Events
Morrissey Goodale's AEC event attendees have the chance to learn proven strategies and tactics, recharge their batteries, network with their peers, and return to the office with new ideas and best practices for leading their firms into the future.
If you are an A/E firm leader interested in expanding into the Southeast through acquisition, or you are based in the Southeast and considering a sale or merger, this is the event for you.
Southeast States M&A Symposium 2022
January 19-20, 2022
Miami, FL
THE event for Western states firm leaders considering a sale or merger and leaders of A/E firms looking to grow through acquisition in the West.
Western States M&A Symposium 2022
June 8-9, 2022
San Francisco, CA