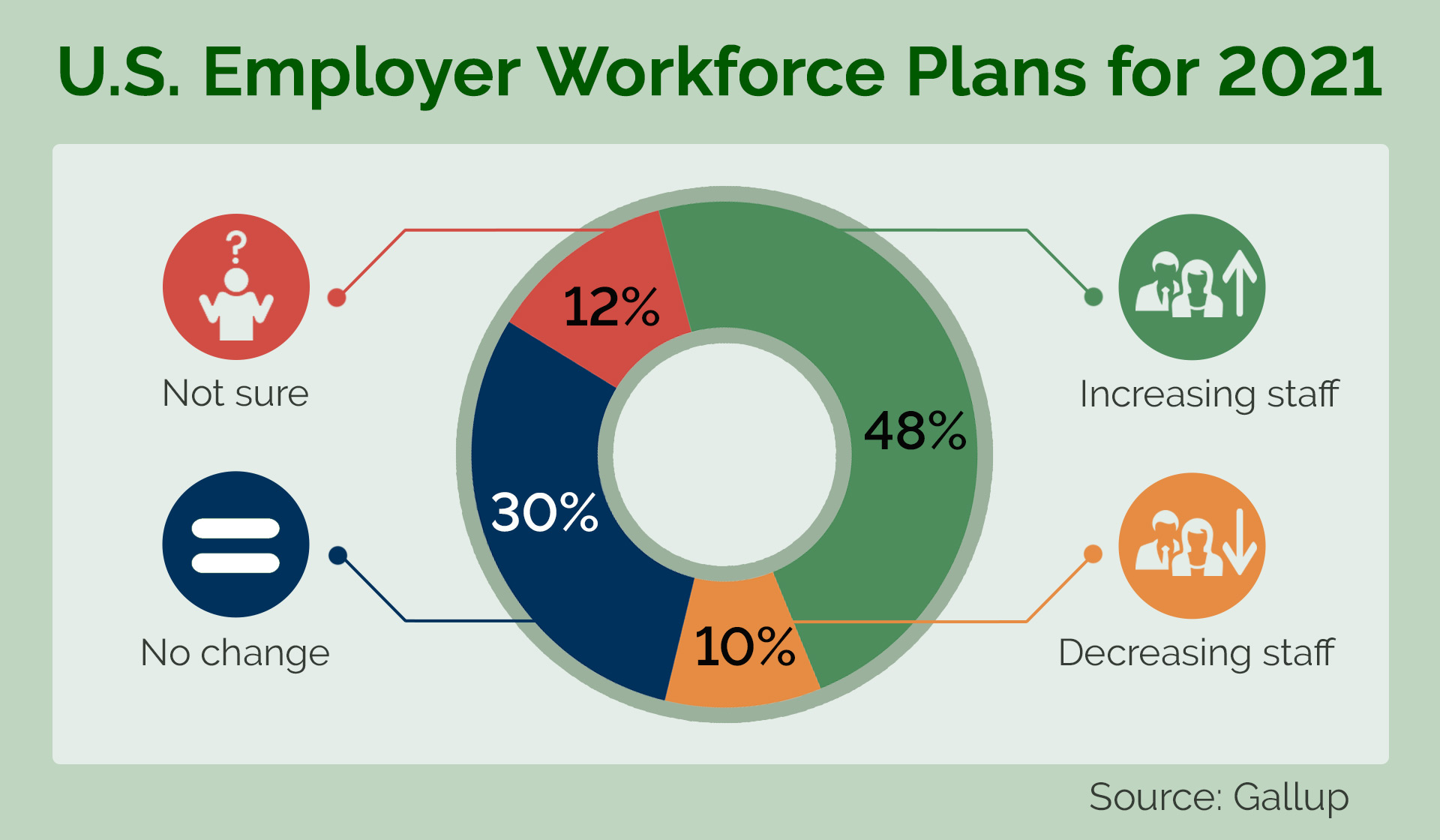 Hiring Remote Workers? Adjust Your Process
Even after the coronavirus pandemic ends, many employees will continue to work remotely. According to a fall 2020 survey of 1,000 small business owners, human resources managers, and CEOs by online freelancer marketplace Upwork, 36.2 million Americans will be working remotely in 2025, an 87% increase from pre-pandemic levels. Not all workers who excel in office environments, however, can do so working from home, which means that employers hiring for remote positions should adjust their processes accordingly.When evaluating candidates, place a greater emphasis on soft skills that are more critical for remote workers such as time management, focus, adaptability, and being a self-starter. Target candidates proficient with online collaboration tools, videoconferencing programs, file-sharing platforms such as Dropbox, and messaging platforms such as Slack. Add interview questions to learn more about candidates' remote work experience, the tools they have used to manage projects remotely, how they have managed tight deadlines when working remotely, how they stay focused amid distractions at home, and how they have collaborated with remote team members. Since communications are even more critical for remote workers, make sure candidates respond promptly and clearly in any e-mail exchanges, and conduct at least one interview remotely to evaluate a prospective employee's screen presence.
A/E Job Growth to Lag U.S. Economy Through 2029
The U.S. Bureau of Labor Statistics (BLS) projects that the number of architecture and engineering jobs will increase from 2.729 million in 2019 to 2.804 million in 2029, a gain of 75,000 positions. That 2.7% rise in jobs reported in the updated Occupational Outlook Handbook, however, lags behind the 3.7% growth that is forecast for all occupations as a whole. The BLS projects that the number of architecture occupations will rise by only 0.8% through the end of the decade and that the available positions for landscape architects will actually contract by 2.4%. The forecast is stronger for engineering jobs, which are expected to increase by 3.8% through 2029. The brightest long-term outlook is for industrial engineering positions, which are projected to expand by 10.1% through the end of the decade. Openings for chemical engineers and mechanical engineers are also expected to outpace those of the economy as a whole, rising 4.4% and 3.9%, respectively. On the flip side, long-term employment prospects for petroleum engineers (up 3.2%), environmental engineers (up 3.1%), and civil engineers (up 1.7%) are forecasted by the BLS to lag behind the overall economy.

Vice President of Solar
Detroit, MI
An ENR Top 200 is seeking to hire a VP of Solar with a strong track record of client service management.

Call the Morrissey Goodale Executive Search team today!
John Kreiss
Principal Consultant
508.934.7207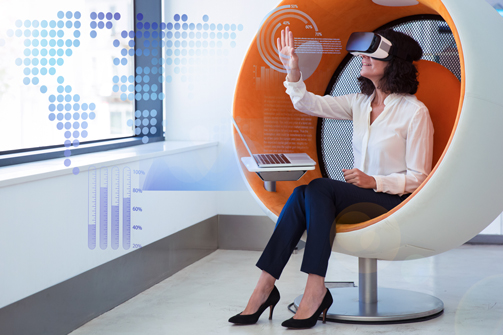 Virtual Reality (VR) + Augmented Reality (AR) Services
Our VR/AR solutions are designed to help your firm navigate your New Reality.
Social distancing. Remote working. Travel restrictions. These all make it harder for you to run your firm. VR and AR can help. VR and AR are powerful tools leadership teams to navigate the New Reality. Learn today some of the ways our VR/AR solutions can help you through and beyond the pandemic.

SENIOR BRIDGE
ENGINEER
Austin, TX: 16+ years of experience. Project experience has included analysis and design of highway, railway and pedestrian bridge structures. Proficient in TXDOT bridge standards. Licensed in TX and CA. (PE)

TRAFFIC ENGINEERING
GROUP MANAGER
Houston, TX: 20+ years of experience. Responsible for management, business development and production of all traffic engineering services performed by the firm for both public and private sector clients. (PE)

STRUCTURAL
ENGINEER
Portsmouth, NH: 12+ years of experience. Experience includes design and preparation of contract docs for simple to complex bridge structures for NHDOT. Clients include NH municipalities, and MASSDOT. (PE)

LAND DEVELOPMENT
PROJECT MANAGER
Phoenix, AZ: 20+ years of experience. Project management experience in land development in residential (including master plan communities), commercial, industrial, and municipalities. (PE)

LAND SURVEYOR
PROJECT MANAGER
Denver, CO: 15 years of experience. Strong land surveying professional with experience in survey management with a history of working in civil engineering. Skilled in AutoCAD/ Civil3D, CAD, and GPS. (PLS)

ACCOUNTING MANAGER/
CONTROLLER
Washington, DC area: 20+ years of experience. Responsible for all financial areas including budget, audit, tax, treasury, and risk management functions. Maintained policies, procedures and internal controls. (CPA)
AEC Industry Events
Morrissey Goodale Events
Morrissey Goodale's AEC event attendees have the chance to learn proven strategies and tactics, recharge their batteries, network with their peers, and return to the office with new ideas and best practices for leading their firms into the future.
If you're a Texas A/E or environmental consulting firm leader—or if your firm wants to grow in the Texas market—then this event is for you.
Texas M&A Symposium 2021
October 21-22, 2021
Houston, TX
If you are an A/E firm leader interested in expanding into the Southeast through acquisition, or you are based in the Southeast and considering a sale or merger, this is the event for you.
Southeast States M&A Symposium 2022
January 19-20, 2022
Miami, FL
THE event for Western states firm leaders considering a sale or merger and leaders of A/E firms looking to grow through acquisition in the West.
Western States M&A Symposium 2022
June 8-9, 2022
San Francisco, CA