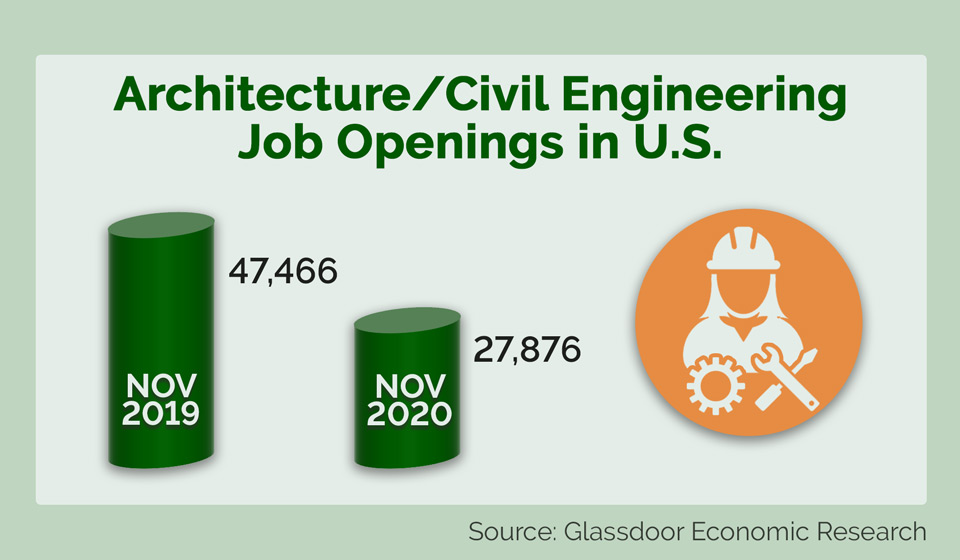 Want to Land More Candidates? Try Tougher Job Interviews
It might seem counterintuitive, but difficult interviews make job candidates more likely to accept employment offers, according to research by employer-review website Glassdoor. Based on data from nearly 100,000 job candidates who rated the rigor of employers' screening processes on a five-point scale, Glassdoor found that increasing the interview difficulty by one level raised acceptance rates by 2.6 percentage points in the professional and technical industries. That's because candidates see a strong positive link between interview difficulty and the quality of a potential employer. Easy interviews can lower candidates' opinions of a company's employees and signal to them that their work would also be easy. That will deter high-quality candidates who are seeking challenging work environments that provide career development opportunities and fully utilize their skills. Prospective employees' feelings of accomplishment at receiving job offers after rigorous screenings also make them more receptive to accept. The Glassdoor study also found that the use of skills tests in the interview process raised acceptance rates by 2.5 percentage points, while job-seekers were 2.3 percentage points less likely to join companies that used IQ or personality tests. Glassdoor noted that acceptance rates do drop among candidates who rated interviews as "very difficult" (a rating of 5 out of 5). However, only 1.2% of interviews were rated as "very difficult," which means most employers have wiggle room to make them more challenging.
Studies Counter Conventional Wisdom on Recession Hiring
When confronted with a recession, such as the one brought on by the coronavirus pandemic, many companies have a natural inclination to freeze hiring. Research has shown, however, that companies that continue to invest in their workforces during economic downturns can emerge from recessions stronger than the competition. A Harvard Business School study of how 4,700 companies fared during the last three recessions found that 9% emerged in better positions than they entered because of their "progressive" focus and continued strategic investments while making only selective cutbacks. Companies in more than 30 European countries surveyed by the Boston Consulting Group during the 2008 global financial crisis reported that selectively hiring high-performing employees from competitors had the greatest impact on employee commitment during the previous economic downturn. Yet, those same respondents also reported that scaling back on recruiting was among their most common reactions to the 2008 financial crisis. Those inconsistent responses reflect the power of short-term thinking during economic downturns. However, Harvard Business School executive fellow Claudio Fernández-Aráoz called the current recession a "once-in-a-century hiring opportunity" in a piece he wrote for the Harvard Business Review. Citing the example of how fledgling Hewlett-Packard set itself on the path to success by hiring engineers from shuttering U.S. military labs during an economic slowdown in the 1940s, Fernández-Aráoz wrote, "Throughout history, economic hardships have created windows in which exceptional employees and leaders are widely available for a limited time." With the rollout of a COVID-19 vaccine holding the promise of an economic rebound in 2021, firms that take the long-term view may find that now is the time to recruit talent from harder-hit sectors before the current window closes.

Chief Executive Officer
Location Flexible
An investment firm focused in the A/E and Environmental space is seeking to hire a Chief Executive Officer to exercise general management, leadership, and responsibility over all aspects of the company…

Call the Morrissey Goodale Executive Search team today!
John Kreiss
Principal Consultant
508.934.7207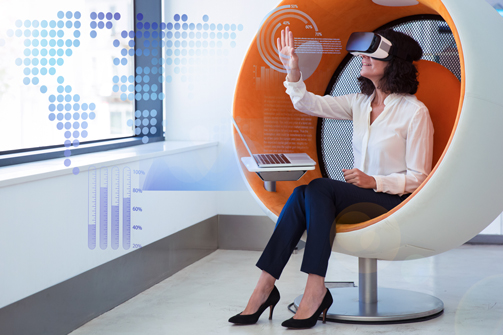 Virtual Reality (VR) + Augmented Reality (AR) Services
Our VR/AR solutions are designed to help your firm navigate your New Reality.
Social distancing. Remote working. Travel restrictions. These all make it harder for you to run your firm. VR and AR can help. VR and AR are powerful tools leadership teams to navigate the New Reality. Learn today some of the ways our VR/AR solutions can help you through and beyond the pandemic.

STRUCTURAL
ENGINEER
Houston, TX Area: 10 years of experience. Experience in concrete, steel, and wood structures for residential, commercial, education, and industrial buildings. Especially knowledgeable in structural analysis. (PE)

LAND DEVELOPMENT
DIRECTOR
Orlando, FL: 20+ years of experience. Office leader overseeing large group of engineers and business development. Experience in the commercial, residential, healthcare and municipal markets. (PE)

PROJECT DESIGNER
AND PLANNER
Miami, FL Area: 20 years of experience. Expert in both public and private sector planning, strategic planning, design guidelines, land development code, and neighborhood improvement. (AICP)

URBANIST, PLANNER
& PLACEMAKER
Charlotte, NC Area: 20+ years of experience. Responsible for large and small planning / design and mobility for public and private entities. Managed large and small scale & planning development projects. (AICP)

MECHANICAL
ENGINEER
Denver, CO Area: 13+ years of experience. Experience in mechanical and plumbing design, assisting managing projects and client contact. Markets include education, commercial, residential and healthcare. (PE)

TRANSPORTATION
ENGINEER
St. Paul, MN Area: 5+ years of experience. Highly experienced in roadway/highway and MDOT projects. Strong in roadway modeling, communication, plan production, cost and quantity estimation. (PE)
AEC Industry Events
Morrissey Goodale Events
Morrissey Goodale's AEC event attendees have the chance to learn proven strategies and tactics, recharge their batteries, network with their peers, and return to the office with new ideas and best practices for leading their firms into the future.
A fully immersive 3-D Virtual Reality event exclusively for A/E CEOs and presidents.
VR CEO & C-suite Conference
June 9-10, 2021
Virtual Reality Event
If you're a Texas A/E or environmental consulting firm leader—or if your firm wants to grow in the Texas market—then this event is for you.
Texas M&A Symposium 2021
October 21-22, 2021
Houston, TX
If you are an A/E firm leader interested in expanding into the Southeast through acquisition, or you are based in the Southeast and considering a sale or merger, this is the event for you.
Southeast States M&A Symposium 2021
January 19-20, 2022
Miami, FL
THE event for Western states firm leaders considering a sale or merger and leaders of A/E firms looking to grow through acquisition in the West.
Western States M&A Symposium 2022
June 8-9, 2022
San Francisco, CA