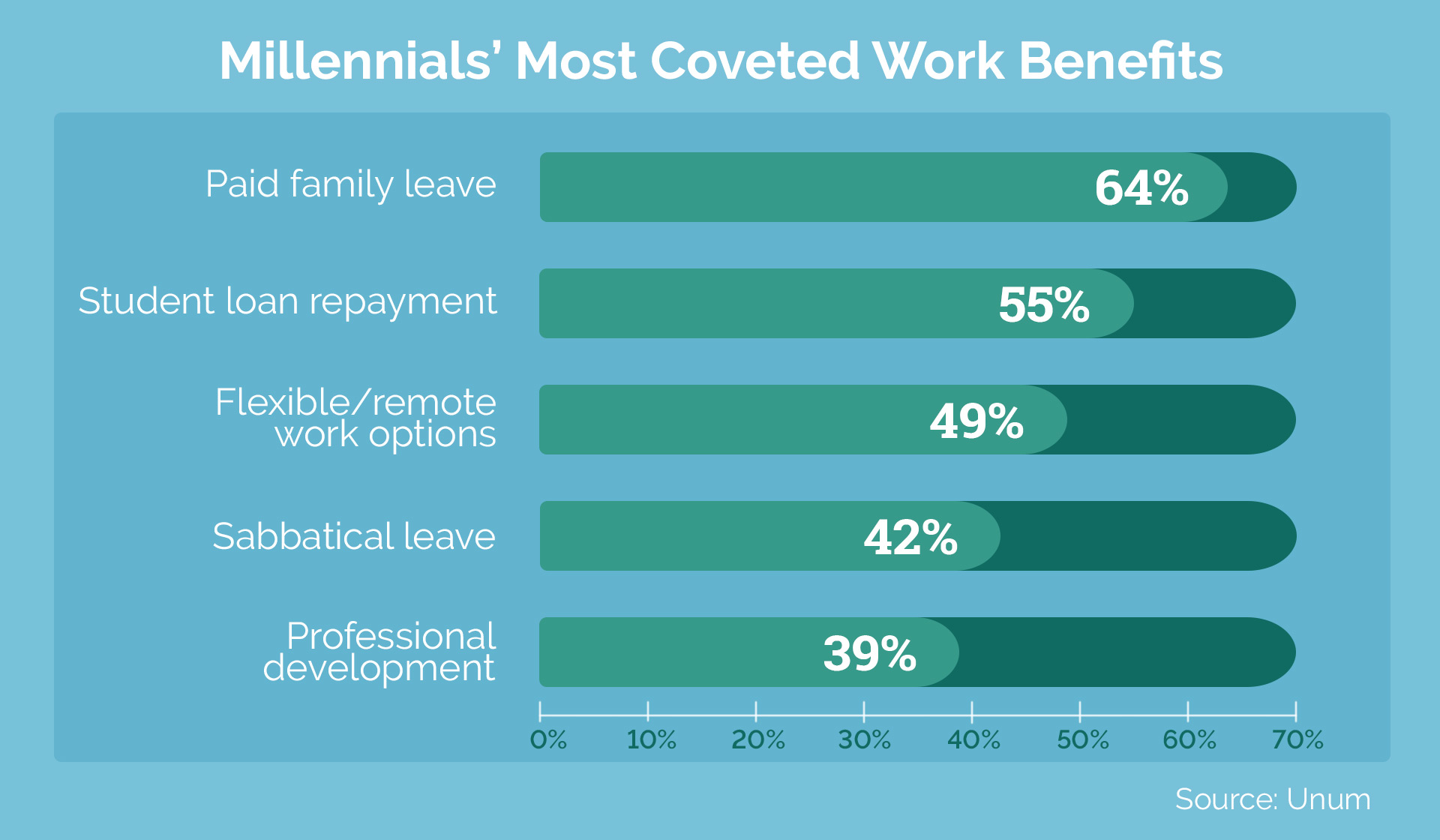 Student Loan Repayment: The Job Perk of the Future?
The Federal Reserve reports that outstanding student loan debt in the United States has more than doubled in the previous decade to surpass $1.5 trillion. Most of that burden has fallen upon millennials, who now comprise the largest share of the U.S. workforce. While an August 2018 survey by benefits provider Unum found that 35% of American workers covet student loan repayment as an employer benefit, that figure jumped to 55% among millennials, ranking behind only paid family leave as a desired perk. However, only 4% of employers offer their workers any form of assistance or incentive to repay student loans, according to the Society for Human Resource Management. Seeking a creative way to attract millennials and differentiate themselves from the competition, companies such as Carhartt and Estee Lauder have added student loan repayment programs to their benefits package in the past year. With the assistance of third-party companies such as Tuition.io, employers can make supplemental payments to workers' loans either through matches or outright contributions or refinance loans at lower group rates and send payments directly to loan holders. These programs, though, can escalate third-party administrative costs and are not tax-deductible, unlike employer contributions to retirement plans. They might pay off in the long run with millennials, however, as an American Student Assistance survey found that 86% of young workers would agree to work with an employer for five years if they assisted in loan repayment.
Combatting Counteroffers
According to the U.S. Department of Labor, 3.6 million Americans quit their jobs in October 2018, a figure unseen since 2000. With workers job-hopping at such historic levels, many employers are responding by extending counteroffers out of fear of losing talented employees. A 2018 survey by staffing firm Robert Half found that 58% of senior managers are extending counteroffers to prevent employees from leaving for other jobs, and the number of CFOs making counteroffers has doubled since 2015. In such a competitive market, always expect that new recruits will receive counteroffers and take steps to protect your firm. Clearly understand the reasons why any job-seeker is considering a change of employers. Job-hunters motivated primarily by money will be more susceptible to counteroffers. Ask candidates if they would accept a counteroffer and read their body language when they respond. When making offers, always coach candidates to expect counteroffers. Tie the opportunities your firm provides back to their motivations for making a change and remind them that accepting a counteroffer often fails to bring long-term happiness. A Robert Half survey found that employees who accept counteroffers typically stay with their companies for only 20 more months. After candidates accept an offer, remain in contact with them every day or two to ensure they continue to feel excited to join your firm and comfortable that they made a correct decision.

Bridge Engineering Leader
Greater Cleveland Area
A privately held civil engineering, transportation engineering, and surveying firm is seeking to hire a bridge engineering group leader to be responsible for the overall leadership of their bridge engineering department. This is a key management position and will report to one of the firm's Principals.

Call the Morrissey Goodale Executive Search team today!
John Kreiss
Principal Consultant
508.934.7207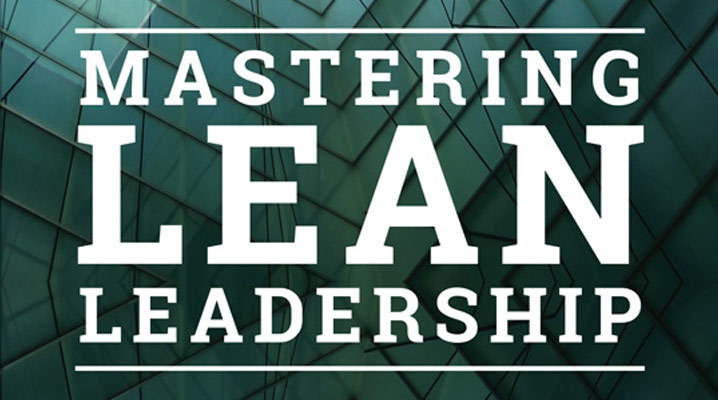 If you want to shape a different future for your firm, Lean leadership will inevitably be a part of it.
Mastering Lean Leadership for the A/E industry is all about helping current and future A/E firm leaders blow the lid off their companies. And the happy truth? You don't have to move Heaven and Earth. The path is laid out right in front of you—all you have to do is walk it. Practice the "katas", and before you know it, you'll be learning your way toward your goals and achieving outcomes you previously thought impossible.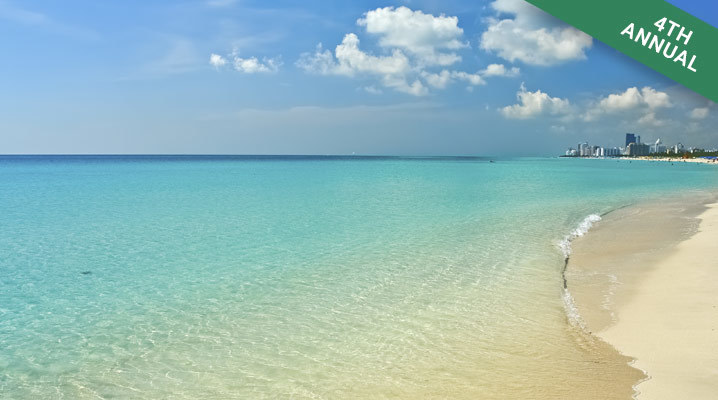 SOUTHEAST STATES
M&A SYMPOSIUM
January 23-24, 2019 • Miami, FL
Attend THE event for architecture and engineering firm leaders interested in expanding into the Southeast.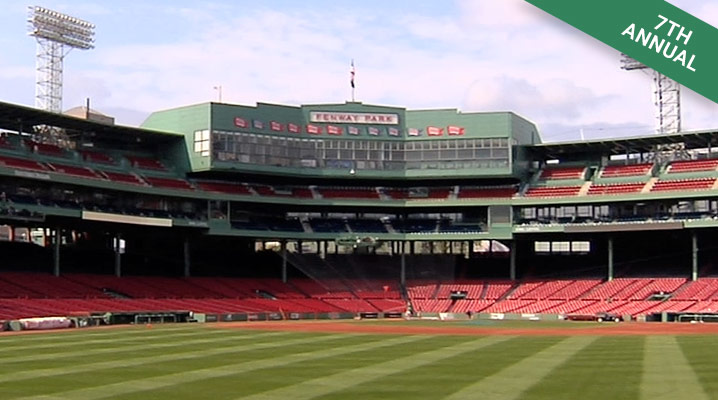 A/E CEO EVENT AT
FENWAY PARK
September 5-6, 2019 • Boston, MA
A one-of-a-kind forum for A/E firm leaders to discuss the future of the industry.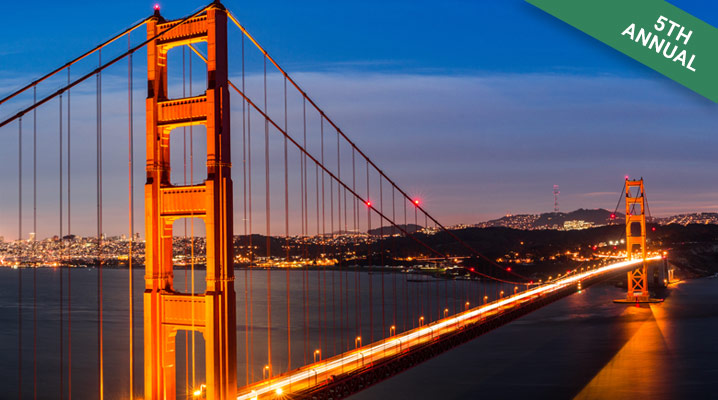 WESTERN STATES
M&A SYMPOSIUM
June 12-13, 2019 • San Francisco, CA
Attend THE event for architecture and engineering firm leaders interested in expanding into the West.