Keep me updated: Western States M&A Symposium
If you are an A/E firm leader interested in expanding into the West through acquisition, or you are based in the West and considering a sale or merger, this is the event for you.
Sign up here and be notified when registration opens, and to receive news and updates as soon as they become available.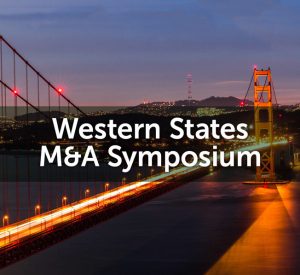 Upcoming AEC Industry Events
Morrissey Goodale Hosted Events
A first of its kind Virtual & Augmented Reality forum exclusively for A/E CEOs to share best practices, discuss challenges, and understand the industry disruptors during these unprecedented times.
CEO Week
September 21-25, 2020
Virtual & Augmented Reality
A livestream edition of our popular M&A Symposium for A/E buyers, sellers and investors navigating the new normal.
Fourth Quarter U.S. M&A Symposium 2020
October 22-23, 2020
Livestream event